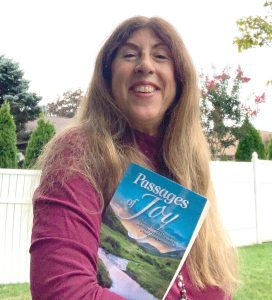 I am delighted to announce I am officially a published author!
Let these passages and affirmations guide you to living in the empowered now moment and serve as an energetic blueprint to create the happiest and highest version of you!
===============
Reiki is about moving into the flow of inner peace, deep relaxation, clarity, joy and of course, overall well-being. It is a modality that is truly about harmony and balance within the full mind/body/spirit connection. That means it facilitates healing on all levels — physical, mental/emotion and spiritual. 
In general, Reiki helps bring one into a more positive and uplifted state of being. 
Many years ago, Reiki began a powerful transformation within my own life and brought me from a place of deep darkness into a place of light, self-nurturing and strong compassion toward others. My healing journey inspired me to begin writing "positive living" (and Reiki) blog posts which I have done for well over a decade.  
Recently, I combined the themes and musings of my many blog posts into a book which I titled, "Passages of Joy: Positive Energy Thoughts and Inspired Affirmations for a Feel-Good Mindset."  I have felt that my soul mission is to spread the flow of JOY, hope, positivity and peace so that is what influenced me to write this book. Additionally, the book is infused with Reiki energy for the Highest Good of all who read it. 
If you want to find out more about my publication, please click right here to go to my Passages of Joy website.